We put a new fascia on a Toronto area marketing company today. The Marketing Garage is based just north of Toronto in the lovely town of Aurora. It's been co-founded by Brian Larter, of the long-standing Aurora ad agency Larter Marketing & Communications and Bob Nunn, founder of the internet marketing consultancy Brand Mechanics.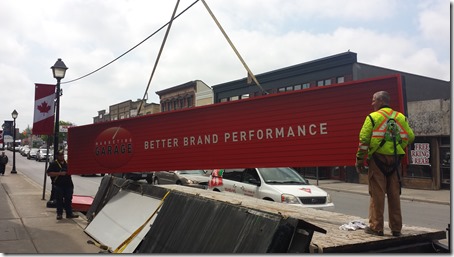 Together, they've been instrumental in the success of an impressive roster of blue-chip clients including Harley-Davidson, 3M, Unilock, M&M Meat Shops, AutoTrader and more. Along the way, they've won over 40 marketing awards from everyone from the Canadian Marketing Association to Cannes. With a core set of beliefs that are almost identical, their two roads – branding and internet diagnostics – have intersected at precisely the right moment in time.
So what do you do?
We help companies tune-up their marketing for the online era. With a series of proven diagnostic processes that use over 90 benchmarks and 25 tools we do a bumper-to-bumper evaluation to assess your online and offline marketing performance and identify the quickest opportunities for improvement. After the initial pop of the hood, we get to work fixing the problems. With our unique business model (more about that later) we have a full set of tools including but not limited to:
SEO: Our proven process gets you found for keywords that convert.
Social Media Marketing: Our results-driven strategies deliver more than just likes.
Pay-Per-Click: Our 22-point checklist achieves a click-thru that's 3X the industry average.
Conversion Optimization: Our tools & audits identify the fixes needed to make your site sell.
Branding: Our award-winning Brand Engineering process takes the guesswork out.
Video Marketing: Videos that not only make you go "wow" but get found, viewed & shared.
Along the way, we provide coaching for your team to help them take your marketing into the digital revolution with confidence.
Who are you for?
We're for clients who believe that all marketing is measurable.  For those who are a little tired of marketing programs that failed to move the needle and don't really think advertising should be a faith-based initiative. We're for companies who may not know what's working and what's not working but need someone who can cut to the chase using ruthless analytics that sometimes challenge the status quo. We're for people who want quick wins and believe in keeping the best and fixing the rest. We're for companies who suspect that the future of marketing is both on and offline but appreciate that this new era of marketing measurement provides the absolute clarity needed to fuel business growth.
What have you been up to?
We've been busy merging the time-honoured principles of brand-building with the latest in online testing & learning. Recent client successes include:
Tripling site traffic for a recruitment firm as they enter year two of our Tune-Up program
Taking Pay-Per-Click Conversion from 2% to the low teens for a healthcare marketer
Re-branding York Region's Pathways to 360 kids "Surrounding kids in crisis with care"
Creating a blog post that got shared over 1,200 times & saw the blog account for 15% of traffic
Launched a TV campaign that increased likelihood to book by 12% points for a travel client
Next
We'll be re-doing our own site (see Shoemaker's children) while maintaining our own top search engine rankings. You? Well if your brand is out of gas or your marketing needs a kick start to get it roaring down the information highway, just give us a call.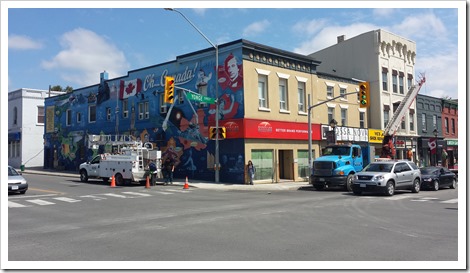 We'd love to hear about your business.