Launching a new website? Worried about how your site transition will affect your rankings? Our internet marketing consultants highlight the main issues with site transitions and review how our internet marketing company got a clients site transition to actually increase rankings.
The Struggle With Site Transitions
Recently our marketing consultants wrote up a case study of how we rescued a client's search engine rankings after a disastrous transition to a new site. The story details how our internet marketing company not only fixed the problem but took all of their 25+ locations back to page one and took them even higher up in the top 5 in organic and map rankings. Read this internet marketing case study.
As an internet marketing company, we know site transitions often go dreadfully wrong. Our marketing consultants have said that your rankings after launching a new site are kind of like riding a new roller coaster; you know you're going to go down, just not for how long or how soon you're going back up.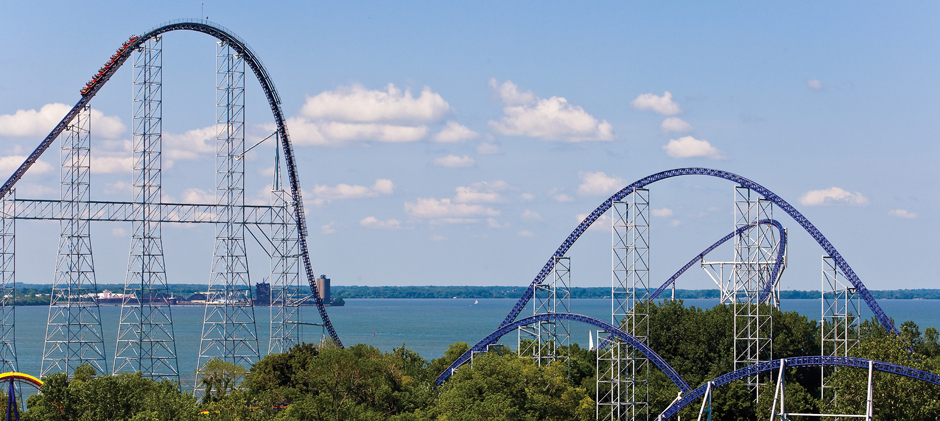 Recently, we had the wonderful experience of a site transition that not only didn't suffer a drop in rankings but where rankings actually improved.
How did this transition become a successful internet marketing experience?
Here are 2 reasons:
The site had already built up a lot of Google juice through 3 years of steady work on site structure, well-shared blogs and robust social. That helped.
What also helped was the work we did with a great site developer who not only developed a gobsmackingly gorgeous site but who worked with us very closely in preserving the structure using our '11 Steps To A Site Transition That Won't Wreck Your Rankings' checklist.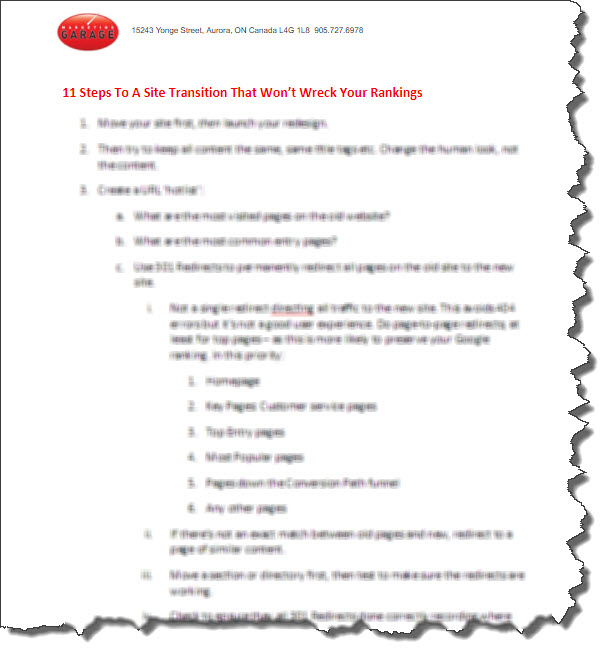 Want to know the irony? It was the very same web developer who did a poor job of a site transition for the case study mentioned earlier. They make awesome-looking sites with great conversion best practises and know how to work together to make sure they get found before, during and after new sites are built.
Check out some awesome website redesign tools here.
Have a website redesign you're worried about? Let our internet marketing company deal with it. Give us a shout!
Click Below for More Internet Marketing Case Studies:
Consumer Awareness Blog Spiked by +214% 
PPC Conversion Boost 
---
The Marketing Garage is an award-winning marketing company of internet marketing and digital branding consultants based north of Toronto. Visit TheMarketingGarage.ca to find out how a proven diagnostic approach can help you stop guessing and start knowing when it comes to your online marketing and branding.