The Marketing Garage was recently interviewed by the Business News Network about advertising campaigns for Canada's 150th anniversary. The article reviews numerous marketing campaigns that did well and nailed it, along with campaigns that didn't meet up to the rest and failed it.
In the article, our owner and marketing consultant Bob Nunn, provides his expert opinion as a brand mechanic and explains "If a brand is going to 'rent the interest' of a cultural event, the campaign needs to match what the brand promise is all about."
Read the full article here: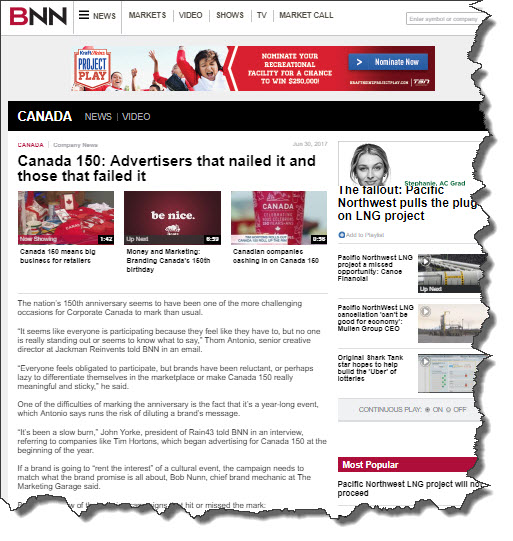 The article covers many marketing campaigns; however, there were two we gave them they didn't cover.
 1. 
A campaign that nailed it was Bell Canada with their '
Connecting Canada'
Campaign.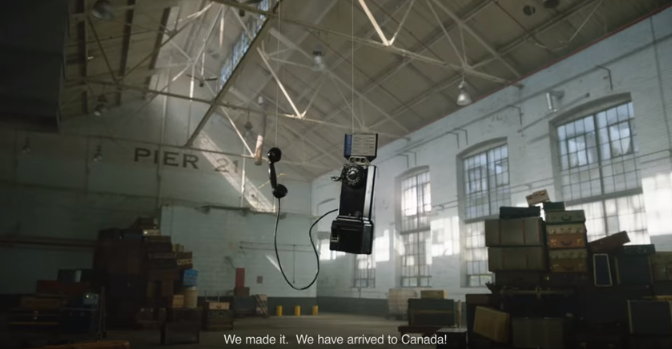 Who's Bell in the telecommunications world? Well, they're the oldest. They actually invented the phone! As we say in the Garage, when it comes to building your brand, work with what the marketing gods give you, and in Bell's case, it's history. Another important point is Bell did not make the campaign about themselves as a brand, but about what they gave us as consumers.
2. 
A campaign that failed it was Ford Canada with their 'Ford F-150 Radio Deal.'
The radio commercial we heard went something like this:
"In celebration of Canada's 150th, get the (blah-blah-regular-deal) on the Ford F-150, Canada's best-selling truck."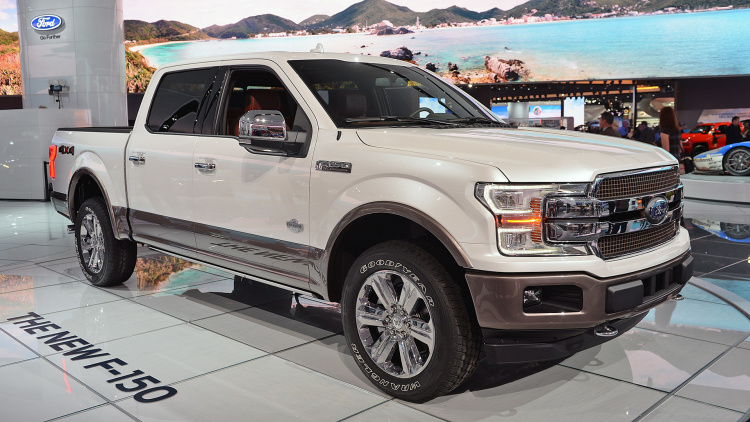 Talk about mailing it in. The poor copywriter, desperate to find something to make this week's 0% financing deal sound any different than last week's 0% financing deal has been asked to hitch the truck up to an attempt that went like this "hey, it's called the 150, it's Canada's best-selling truck, that may work." Um, doubt it.
It's easy to think using cultural holidays will help your campaign, but only if your brand purpose shines through. Remember, if you're going to 'rent the interest' of a cultural event in your marketing campaign, don't scrounge for ideas. Use your brand promise to bring out the theme of the cultural event, rather than losing your brand identity for the sake of piggy-backing onto a holiday.
Make sure to read the full BNN article and check out more blog posts from our internet marketing consultants at The Marketing Garage.
_______________________________________________________________________________________________________________________________________________
The Marketing Garage is an award-winning marketing company of internet marketing and digital branding consultants based north of Toronto. Visit TheMarketingGarage.ca to find out how a proven diagnostic approach can help you stop guessing and start knowing when it comes to your online marketing and branding.